As with all photography you must always think before you shoot an image. Make sure you take time to ponder what you intend to achieve. Color can be an important part of how a photo will turn out. Decide how you want to include color and how to use it.
Using one color
Use this technique to achieve a bold photo. When you isolate a color, you create images that are bold and dramatic. Get closer to the subject to make the color the focal point.
Color is as much a part of visual communication as composition or light – but you need to learn to see and understand it.
In this photo, I wanted his blue shirt to be bold and stand out as the focal point of the photo.
Be careful of light
Light can change the how look of a photo. A cloudy day can make colors more enriching, while morning light can give a warmer look. Be aware of light quality when deciding when you want to shoot.
Want to learn more about color?
In
Captivating Color
, a gorgeous, 48-page ebook, by award-winning photographer Mitchell Kanashkevich shows you how to see color—and use it to create stunning photographs.
It's a book that will show to how to use color to ignite your photographic creativity.
Is Captivating Color for You?
Yes, if you want to:
create striking images that evoke strong emotions
capture photos that "speak" to the viewer
grasp the full potential of any photographic moment
master the use of color during the shoot
apply post-production techniques to create truly compelling images.
Not only that – this eBook has 6 practical exercises to go away and DO to help you implement what you learn.
Order for
only 10.00!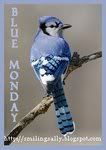 *This post may contain affiliate links-it does not cost you anymore to purchase through my site.Thanks for helping support this photography community!